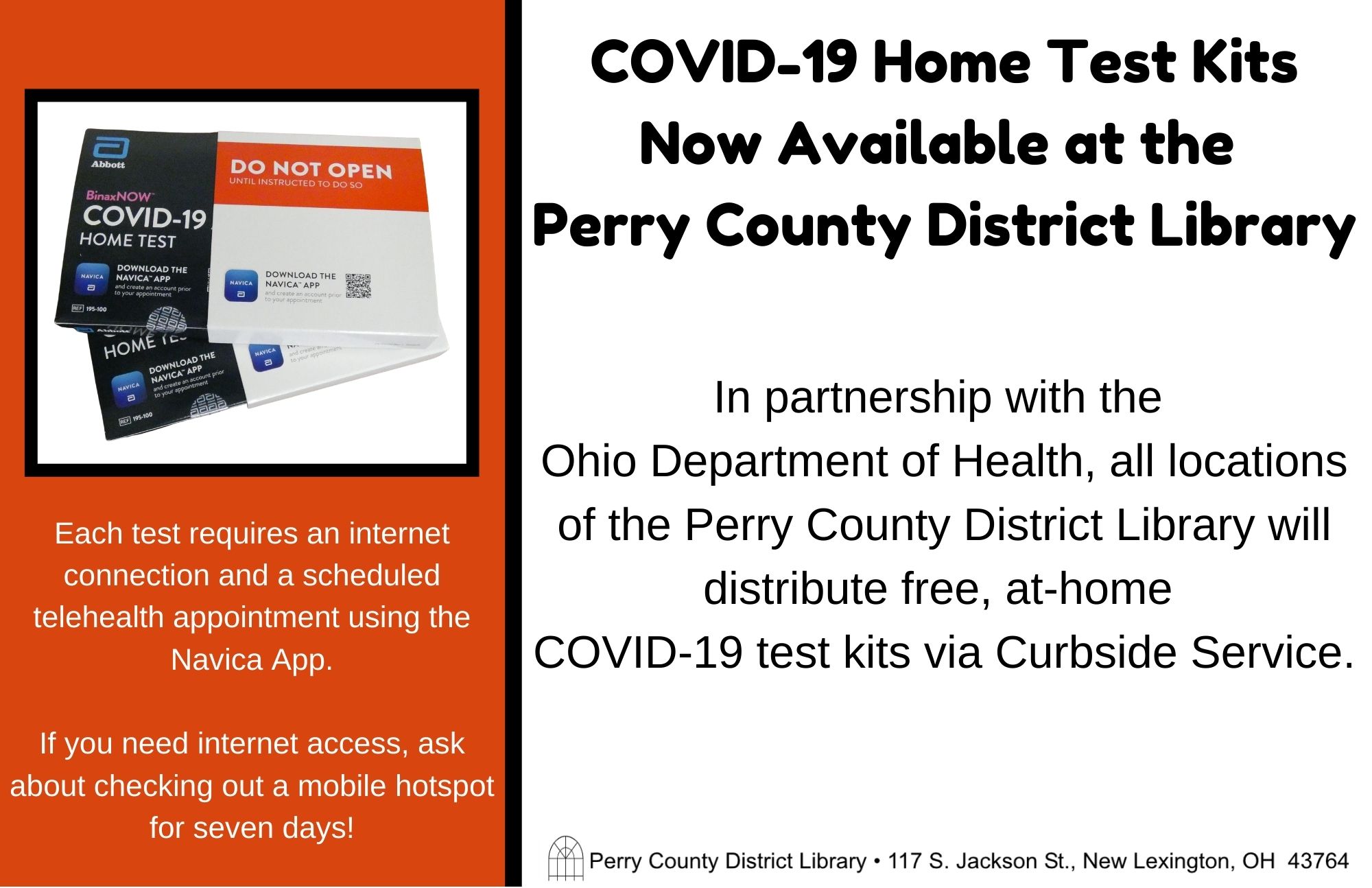 The COVID-19 Test Kits are free and for at home use!
Each test requires an internet connection and a scheduled telehealth visit using the Navica App. Search your app store on your device to find the app or scan the QR code found on your test kit box. You will be paired with a health professional virtually who will walk you through the testing process and help you read your final results.
If you don't have access to a stable internet connection to complete this part of the testing process, ask about checking out a mobile hotspot! All six PCDL locations have hotspots that are able to be checked out for a seven day period.
Kits are available at all six PCDL locations for pickup via our non-contact curbside service. Call your local library to schedule a time to pick up your test kit today!